Sutherland Shire Spinners & Weavers brings together people who wish to practise the art of hand spinning and weaving, and to arrange exhibitions.

We are a friendly and creative group of spinners, loom and tapestry weavers, felters, dyers, crocheters and knitters.

We share skills, ideas and information within our happy group, and provide the wider community with charitable creations and tempting purchases of our hand made craft/artwork. Many of our members have exhibited their works in galleries throughout Australia and overseas. We also have members who produce alpaca and wool fleece.

Our work features an amazing variety of fibre craft/artworks, including woollen, silk, cotton, alpaca, soya, bamboo, cashmere and mohair creations, to name a few!

Our varied and informative workshops provide us with the expertise of skilled facilitators and educators.

Some of us spin from our own home-grown fleece to create wonderful garments and projects. Others share their love of knitting, crocheting, dyeing and weaving.

Sutherland Shire Spinners & Weavers is one of the oldest established associations in the Sutherland Shire. Our first formal meeting was in 1971. We are a diverse and friendly group of creative people from many walks of life. We have one thing in common – the love of fibre !

Artists, teachers & craftspeople are happy to mentor and help newcomers. Workshops and excursions are plentiful during the year. Calendar events include a yearly wool fair, challenges, stalls and charity input.

We welcome newcomers and enjoy mentoring and helping those who seek to learn new fibre skills.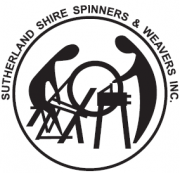 Como School of Arts, 15-17 Novara Crescent, Como NSW 2226, Australia